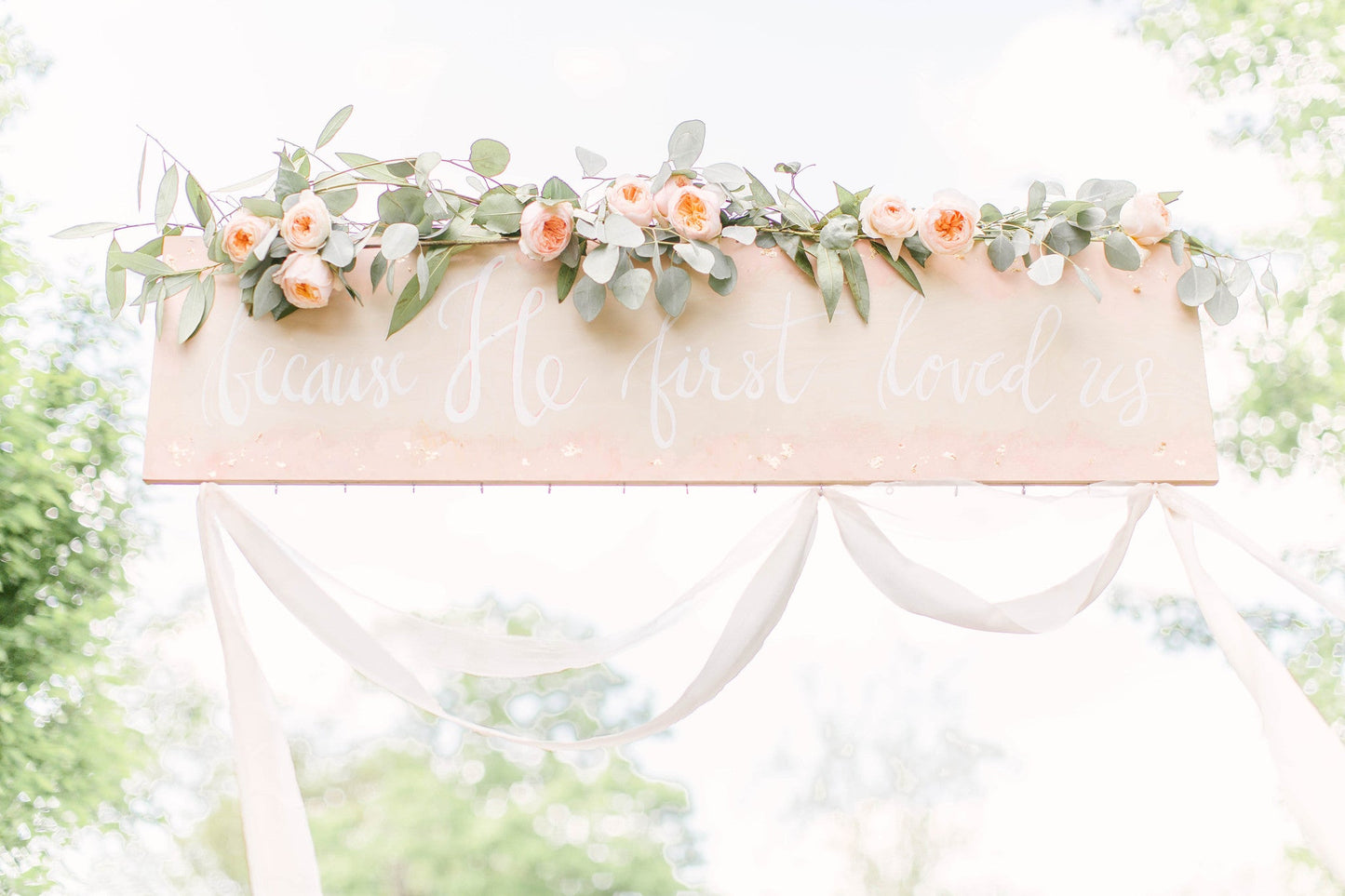 Real Life Wedding: Rachel + Nick
What a sweet peach wedding, with just the right amount to navy to compliment, on the groomsmen and mothers of the bride and groom. This lovely wedding with styled elements by Auburn + Ivory was beautifully photographed by Leigh Elizabeth Photography.
Of course, we are in L.O.V.E. with the beautiful alter sign designed and made by Auburn and Ivory...with soft pink The Lesser Bear naturally dyed silk ribbon.
Big congratulations to Rachel and Nick!