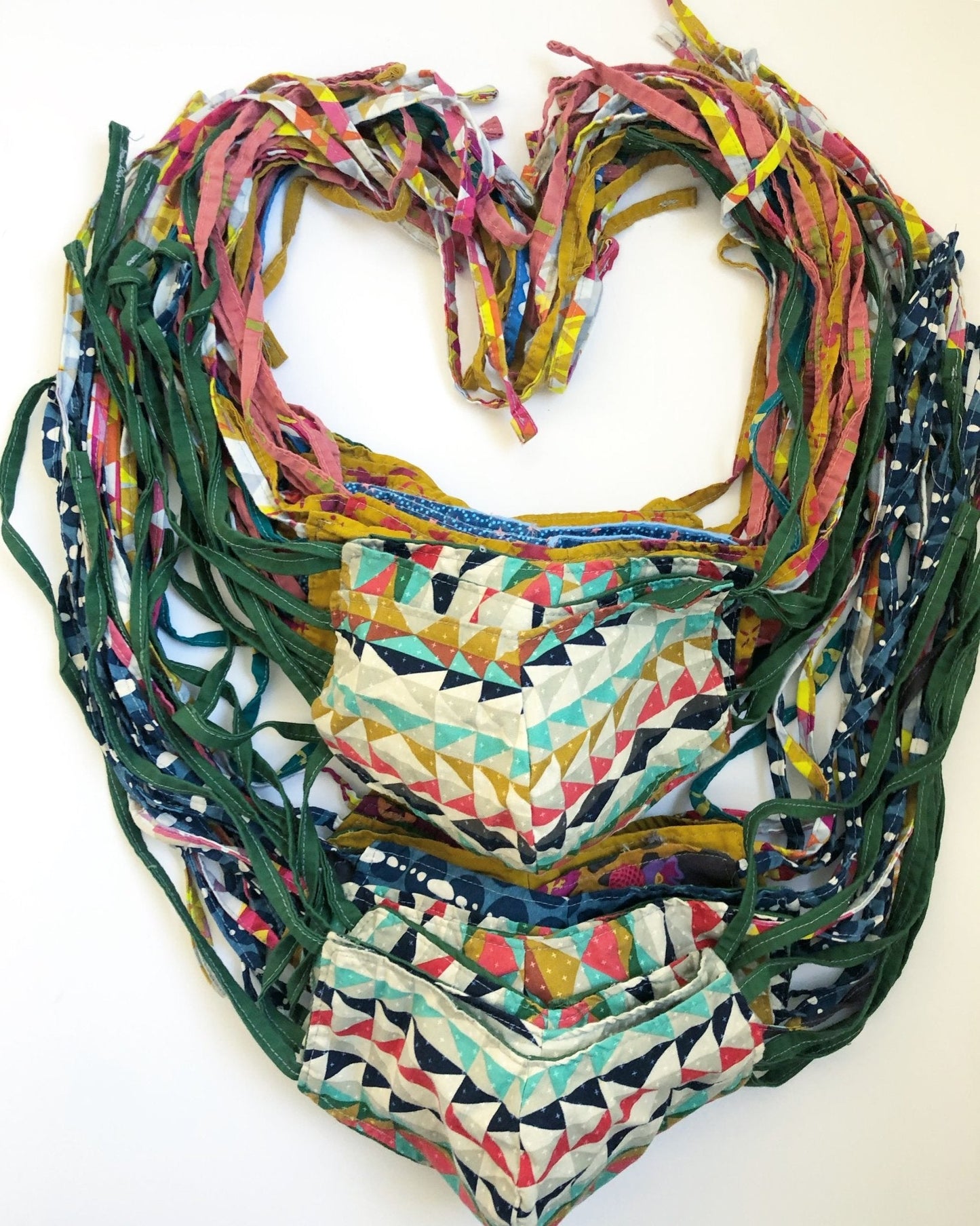 An update on safety at The Lesser Bear during the Covid-19 pandemic and ways that The Lesser Bear has been giving back to the community during this uncertain time.
Hi Clients and Friends,
I haven't written anything lately, because honestly, I haven't known what to say. While love will always be the most important thing, celebrations of love have taken a backseat while we deal with this threat to our health.
I can't imagine the frustration and sadness at having to cancel or postpone a wedding, knowing that you are doing the best thing for the health and wellbeing of your loved ones, but wishing that you could fulfill the dreams you have had of your beautiful day.
I feel the pain of my fellow wedding vendors. We have all put our hearts and souls into building businesses that help our clients create some of the most important memories in their lives, and which support our own families and the families of our employees. We too are doing the right thing to protect the health of our clients, friends and families, but are worried about what the future will look like for weddings and for our companies.
My next blog post will share some ways in which wedding businesses are adapting to this new "normal" and are finding thoughtful and meaningful ways to help our clients celebrate their weddings.
For now, I wanted to share a little information about what I have been doing during the shutdown, and what you can expect from my business during this uncertain time.
First and foremost, let's talk safety. I am the only employee at The Lesser Bear. I have been very carefully adhering to the stay at home order here in Ohio, and have been wearing a mask when out in public, which is really only at the grocery store at this point. I am monitoring my health and being very careful with hand washing and cleanliness. 
(Hi, i'm smiling at you from under my mask!)
All shipping, labels and packing are done here in my studio, rather than at the post office. When making masks, I run all masks through a sanitizing wash prior to shipping and wear a mask while packing these orders. However, I still recommend washing all masks BEFORE trying them on, and will not be accepting returns on masks, for safety sake. I would also recommend leaving all packages, after delivery for whatever the current CDC guidelines are for ensuring that the virus has not been transmitted onto the packaging during shipping.
Second, I'll be honest, ribbon purchases are almost non existent at the moment, and that is to be completely expected while couples and vendors alike try to figure out how to move forward. I am lucky enough that I have a stable household and my husband is a teacher, so he remains working and we have been able to keep our health insurance. So, while my business is hurting, I feel very lucky.
I decided early on in this pandemic to use these privileges in my life to do as much good as possible during this downturn in my business. So far, I have sewn and donated 477 non-medical fabric masks to places such as, Riverside Hospital, Mount Carmel Health, Franklin County Emergency Management, ROOTT, Milwaukee Catholic Residence, VA Central Ohio Healthcare System, individual healthcare workers, clients, friends and family. I will keep sewing masks and donating for those in need, as I believe that healthcare workers, frontline workers and people in need should not have to struggle to find or pay for a mask.
However, now that we are all encouraged to wear a mask in public, I will be offering a limited number of masks for sale as well. Check back regularly, as I will be listing these as they are available.
My husband has also been making masks. His are 3d printed and are part of a collaboration with The Past Foundation and other makers and organizations.
You may not know this but, I am also a teacher. I teach jewelry making at the same school where my husband is a full time Math and Science teacher, Franklinton High School, which is a non-profit charter high school in an underserved community. Like all other schools, students are currently learning from home. However, they can come to the school to pick up lunches. Not all food was being collected, so rather than letting it go to waste, my husband and I built a little free pantry to share the food with the greater community.
If you are local and interested in helping stock this pantry, or need food, you can find it at 40 Chicago Ave., Columbus Ohio 43222.
Lastly, I have been creating a lot of postcards for my 96 year old Grandmother, who is currently isolated in her apartment at her assisted living community, and for healthcare and front line workers. It is just a little thing, but I hope that they can bring some joy.
As far as ribbon, I am still working and still selling ribbon. If you have questions, or want to order, I am here. I am looking forward to seeing photos of your smaller (for now) celebrations and looking forward to a time when you can celebrate with all our friends and loved ones, as that will seem even more precious than before.
I hope that you are well and that you are finding a way to thrive during this hard time.
Love, 
Kate ( The Lesser Bear)