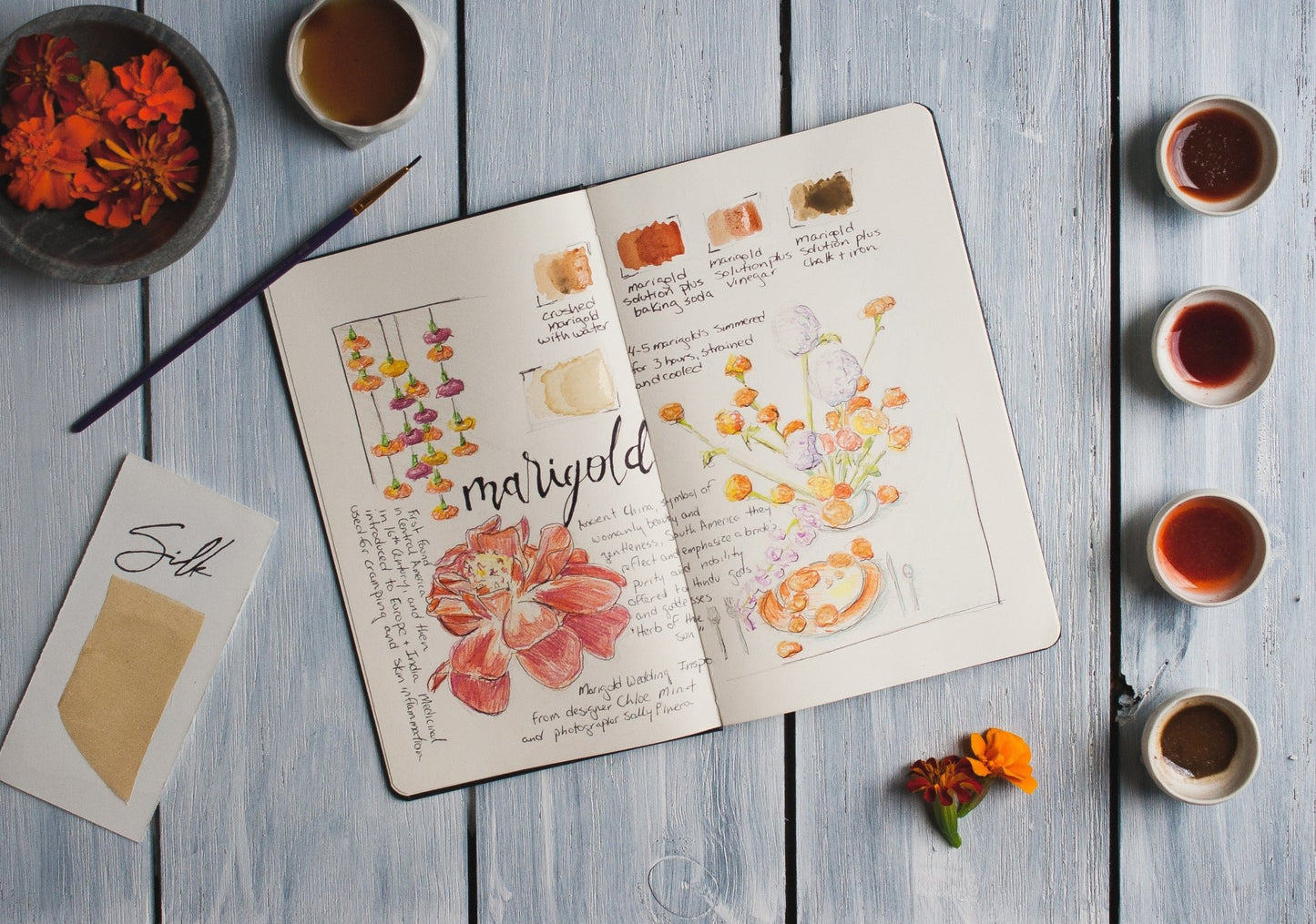 Natural Watercolor Paints using Marigolds
Learn about making natural water color paints with marigolds.
Marigolds
I have had marigolds on my mind this week, because they are growing strong in the garden.


Perserving Dyes
I have been dyeing with them for a few years now. I simply harvest a few each day and pop them on my drying racks. By the end of the summer I have enough for making subtle yellows and golds through the year, and for use in bundle dyeing.
I use a multi layer stacking wood drying rack, which allows me to fill up the screen on one layer and leave it to dry, while still having space to keep adding flowers. If you can't find one of these, I have also used old window screens, which can be stacked using blocks of wood or bricks, whatever you have on hand. If I am drying something heavier, that won't blow away in the wind, I have even fill up an old window screen with black walnut hulls and left it on my driveway in the direct sun, which makes drying really fast.
Natural Watercolor Paints

Lately, I have also been playing around with making watercolors from marigolds and shifting the colors with the addition of things like vinegar and baking soda.
In this photo, from top to bottom are the follow:
- Marigolds simmered for 4-5 hours
- Marigolds crushed with water and strained
- Crushed marigolds with baking soda
- Crushed marigolds with vinegar
- Crushed marigolds with iron
There wasn't a huge difference in the colors, as there can be with other plants, but I did get some good shades from light yellow to brown and orange.
Marigold Floral Arrangement

My journal pages for marigold include interesting facts and uses, as well as a sketch of this amazing arrangement by @oftheflowers and @chloeamdmintfrom an stunning editorial featured on @stylemepretty.

I'll definitely be posting more about marigolds this summer, but this photo is a little look into what has been inspiring me.