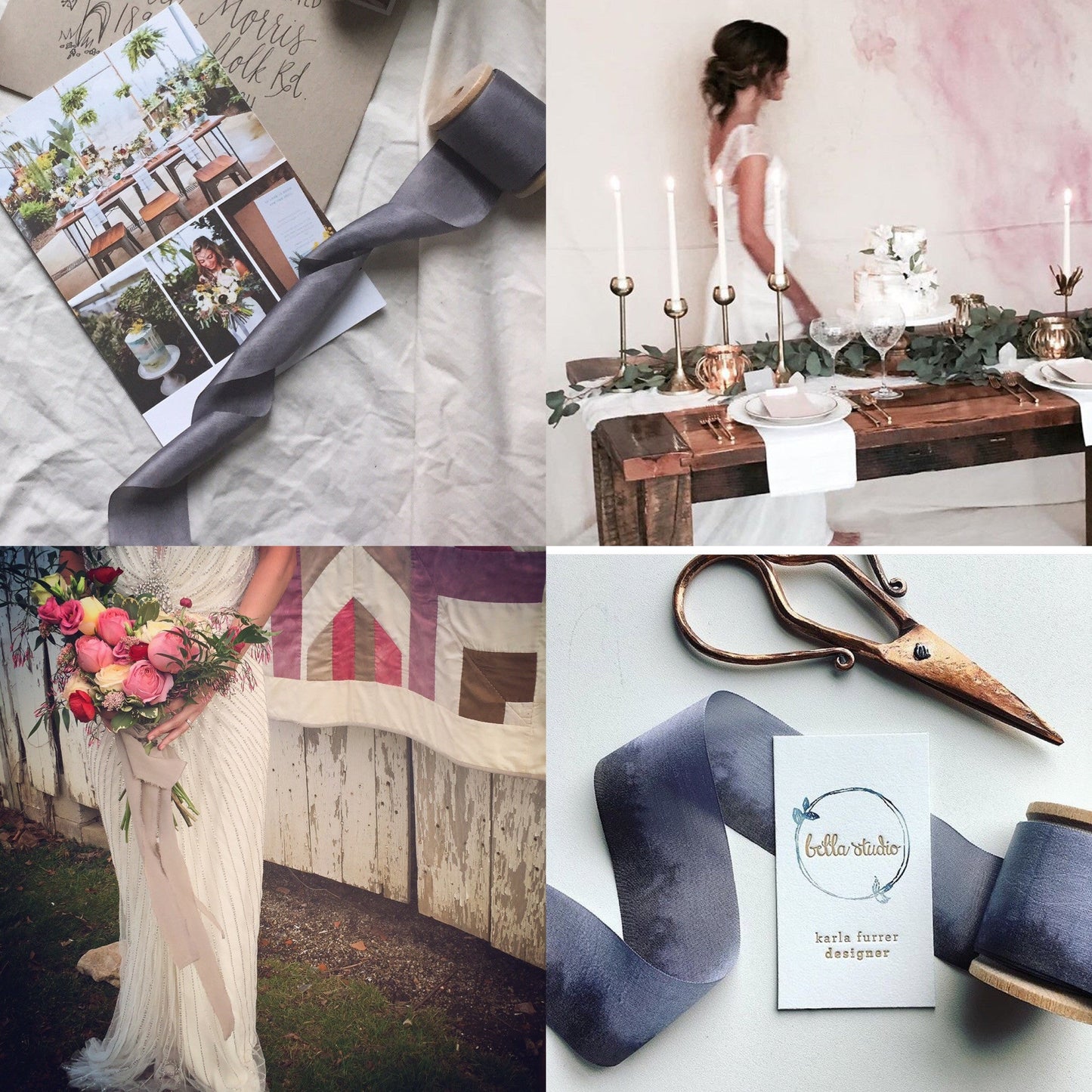 Sneak Peeks - Columbus Women Collaborate
Wow, these last few months have been a whirlwind of an exciting type of work that I never imagined when dreaming of starting a quilting business.
Collaborations! 
Columbus is so FULL of creative women, who are inspiring and a dream to work with!
It all started with an invitation to be part of a styled shoot with Auburn + Ivory  - Meredith had a beautiful vision and executed it with kindness and humor. I was honored to make shibori dyed runners and napkins, and naturally dyed ribbon (for the bouquet). I can't wait for you to see more photos soon!
Vendors included in the shoot were:
@racheljoybaransi
@auburnandivorycreative 
@stateandarrow
@emmyhunter 
@blovedbridal
@blusharrowcakes 
@nickmccland
The second shoot was a bucket list item for me, majorly!
Adria of State & Arrow invited me to be a part of her gorgeous shoot at Warwick Farm.  I was flabbergasted that she used my quilt as the inspiration for the theme of this styled shoot. What a dream to have my quilt as a wedding backdrop in this gorgeous location, with a beautiful model and amazing dress in front of it.
For this shoot, I made naturally dyed silk table linens and ribbon, naturally dyed and hand quilted quilt, and naturally dyed quilt squares for a wedding guest book.
Also, the cake below! I never dreamed of a cake designed around one of my quilts, but now I think that I might just have to ask Blush Arrow Cakes to make one for every quilt ;)
Again, can't wait for you to see the whole thing!
Vendors:
@stateandarrow
@luxereduxbridal
@teasall
@salon361 
@theruralsociety
@inkwellandco
@blusharrowcakes 
Last, but definitely not least, is this exciting shoot for my local business neighbor Bohindi, for their bridal line.
I haven't seen many photos yet of the whole shoot, but so far it looks gorgeous! What an amazing job Amy from Alchemy Styled did!
Vendors:
@alchemystyled
@Bohindistyle
@blovedbridal 
@jenniferschaaf
@makeyou614
@sarahblowoutbar @theblowoutbar
@miamcake
@rosebredl
@ink.and.ivory
@thelesserbear
@reworkfurnishings
Finally - not a styled shoot, but a collaboration born out of one - I created some two tone naturally dyed silk ribbon for Cheer Up Press to use when photographing her lovely work.