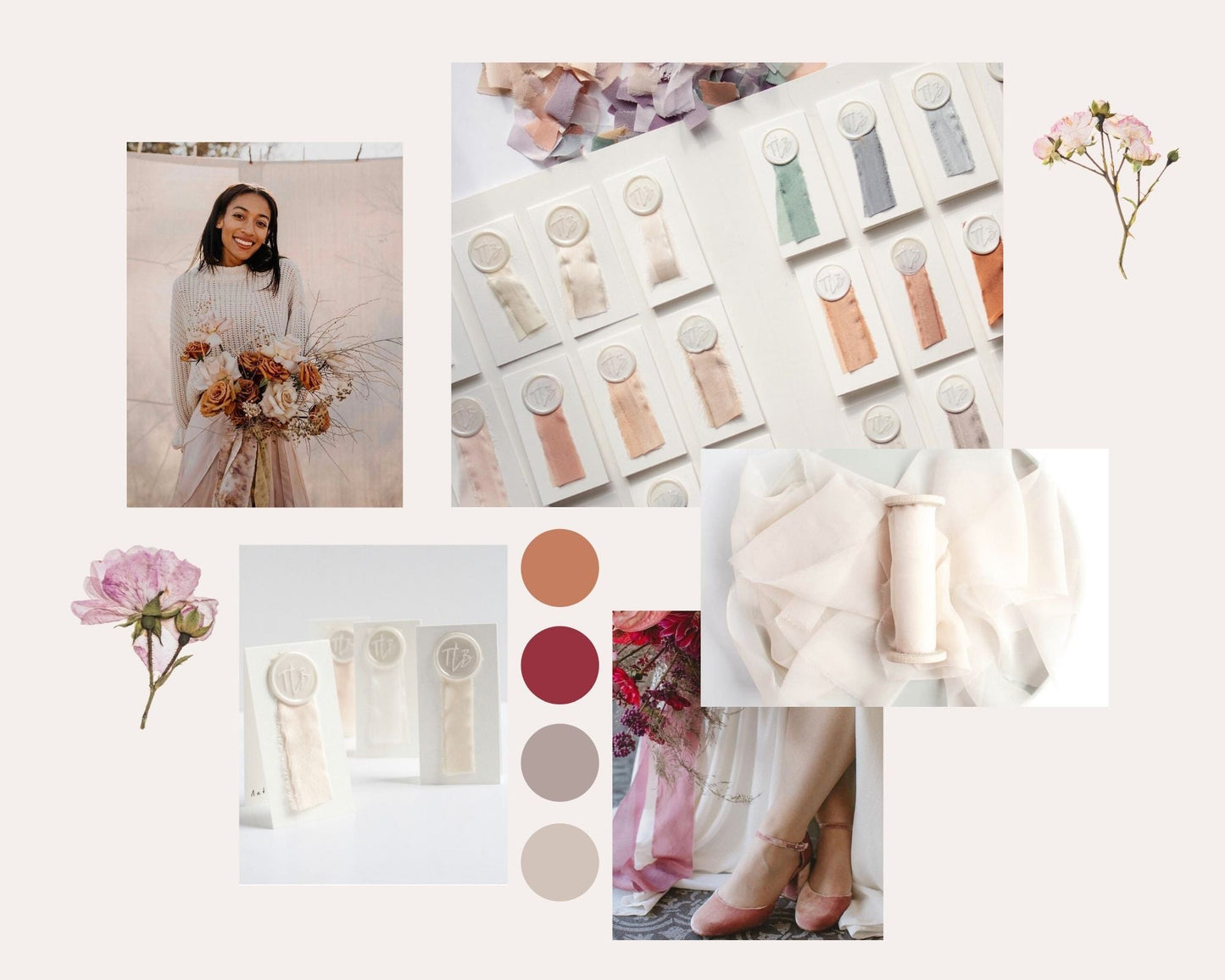 Feb 19th, The Last Week in Instagram Posts
Silk Ribbon Samples and Sample Booklets by The Lesser Bear. Naturally Dyed Silk Ribbon and Eco Dyed Ribbon on Wedding Bouquets and in Styled Shoots.
It has been a while since I posted a weekly update from Instagram. It has been quite a year, as I am sure that it has been for all engaged couples and wedding vendors; full of postponements, changes of plans and stress, but all beautiful garden weddings, micro weddings and sweet stories of celebrating love in safe ways during COVID.
My favorite photo that I shared this week was from a simple yet beautiful and heartfelt shoot by
Bear Roots Floral
, and
Grace E. Jones 
 with gorgeous model Lamma Johnson, and using from of my
Eco Printed Silk Ribbon
on the bouquet. The bouquet included a mix of roses and dried elements and though it was a fall shoot, it somehow feels hopeful for the spring too. 
This week I restocked the
Silk Ribbon Sample Booklets
, twice! They are now sold out again, but I hope to have more available as soon. Just check back in a week or email me, if you would like to be notified when they are back in stock.
This week I also shared an image of samples of white and very light pink ribbons that are available on the website, these include
Snow
,
Antique White
,
Cream
and
Petal
. 
Last, here is a close up look at
Petal Silk Gauze Ribbon
. I love this ribbon as the color has just the slightest touch of pink and the silk gauze itself is so very soft and airy. This ribbon is perfect to give a little extra romance to your bouquet without a chance of overpowering any of your florals.