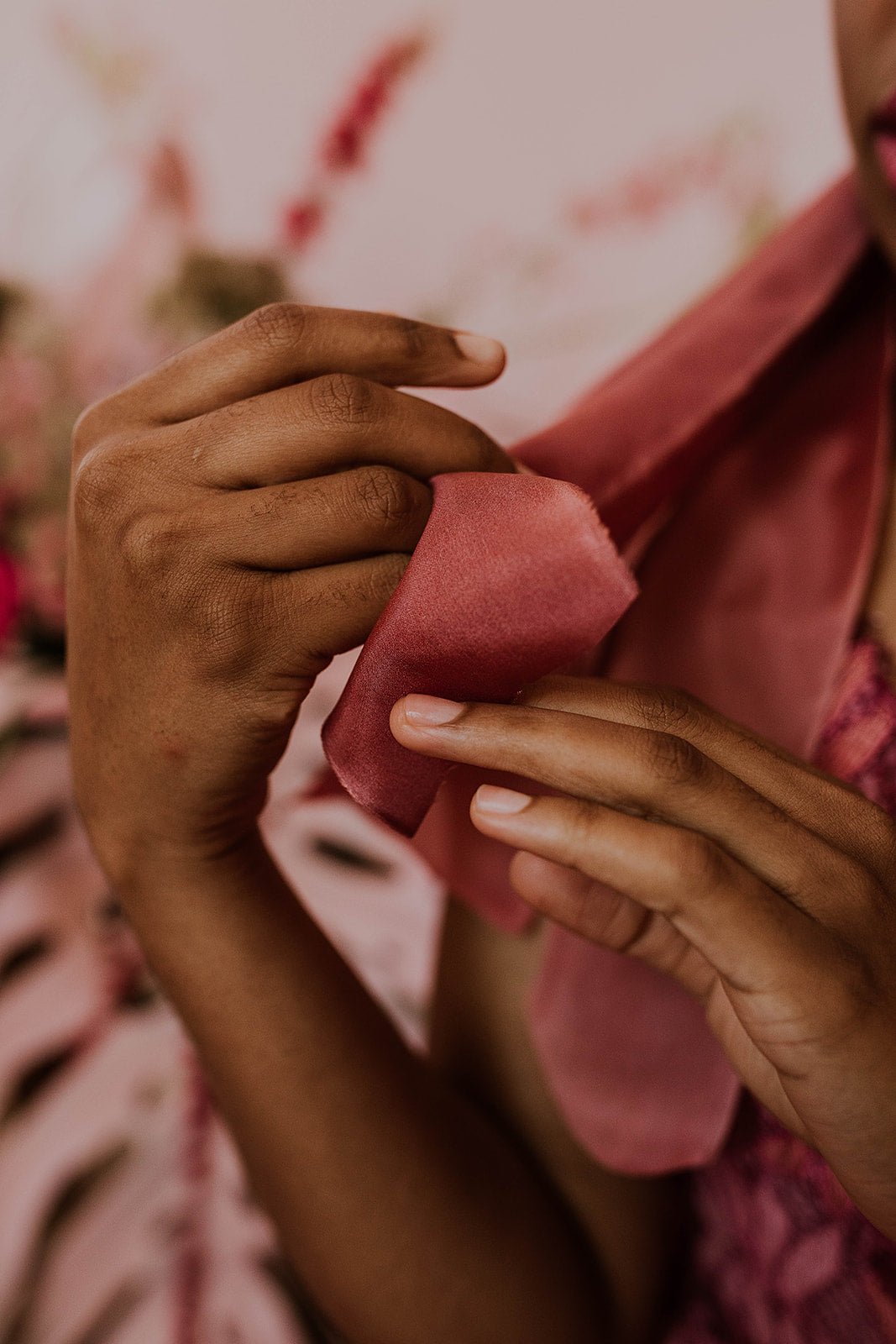 Pink inspired photo shoot as part of the Opalscent series. A collaboration with Bear Roots Floral and Grace E. Jones, using voluminous pink silk ribbon.
Opalescent Series
I was honored to be invited to participate in a photoshoot for a collaborative project between Bear Roots Floral and Grace E. Jones.
So far, they have done amazing monochrome shoots for white, yellow and green. I highly recommend that you check out the Instagram account for this project, @opalescentseries to see all of the shoots. 
Pink
The shoot that I was a part of was Pink, and it was amazing! It took place at the newly restored Snowden Gray Mansion. The mansion has been lovingly restored and an amazing venue with beautiful original floors, massively high ceilings and amazing light fixtures. The shoot itself took place in the Pink Room (obviously) which was decorated in honor of the home's resident ghost.
When we arrived our beautiful model Toby Ewing was having her makeup done by Le Reve Makeup & Hair .
Florals
Next Kirstin began to construct the floral installation, which was gorgeous. She has a vision in her head, and made it look effortless as she brought the vision to life with dripping amaranth, oversized spray painted leaves and lots of pink texture.
Kirstin had requested voluminous ribbons in shades of pink, which she tied onto a large textural bouquet.
Dress
Tobi wore a dress provided by Shop Gilded Social which a floral pattern in light and dark shades of pink, which was perfect for this shoot.
Photography
For me, the best part was watching my fellow collaborators do their work. Kirstin wasn't the only one making things look effortless. Grace was amazing. She sees light and composition through the camera in a way that I can't imagine. She is calm while quietly catching magical moments.
Ribbon
I absolutely love the voluminous tails of ribbon in this shoot. To make this look, we used multiple shades of 6 in wide habotai silk ribbon, tied into big loose bows, which draped down.