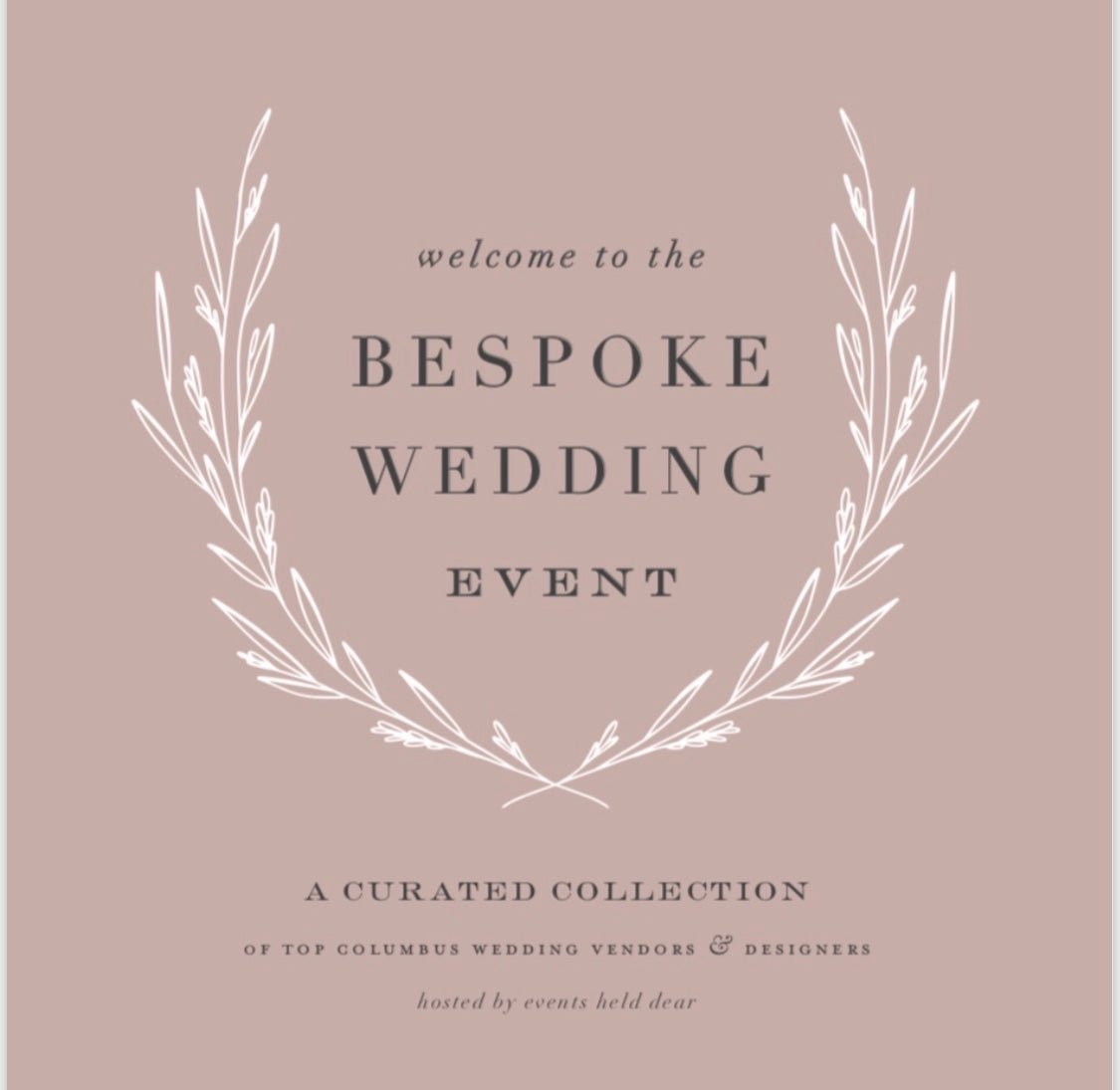 The Bespoke Wedding Event
Come to the Bespoke Wedding Event on the 13th of Jan. and meet lots of amazing local Ohio wedding vendors, including; florists, photographers and more. It is also a great opportunity to see Lesser Bear silk and velvet ribbon in person.
The Bespoke Wedding event is happening again this year! It is on Jan. 13th from 12-3 and is planned by Events Held Dear, and hosted at Vue Columbus, this year's event is going to be even bigger, with many wonderful local wedding vendors.
You will be able to meet and be inspired by florists, photographers, planners, rentals, and more - and of course, you will be able to see Lesser Bear ribbon in person!
The event is free, but it would be wonderful if you could RSVP, so that vendors can prepare enough food, etc.
https://www.eventbrite.com/e/the-bespoke-wedding-event-registration-53147940922
I hope to see you there!!!