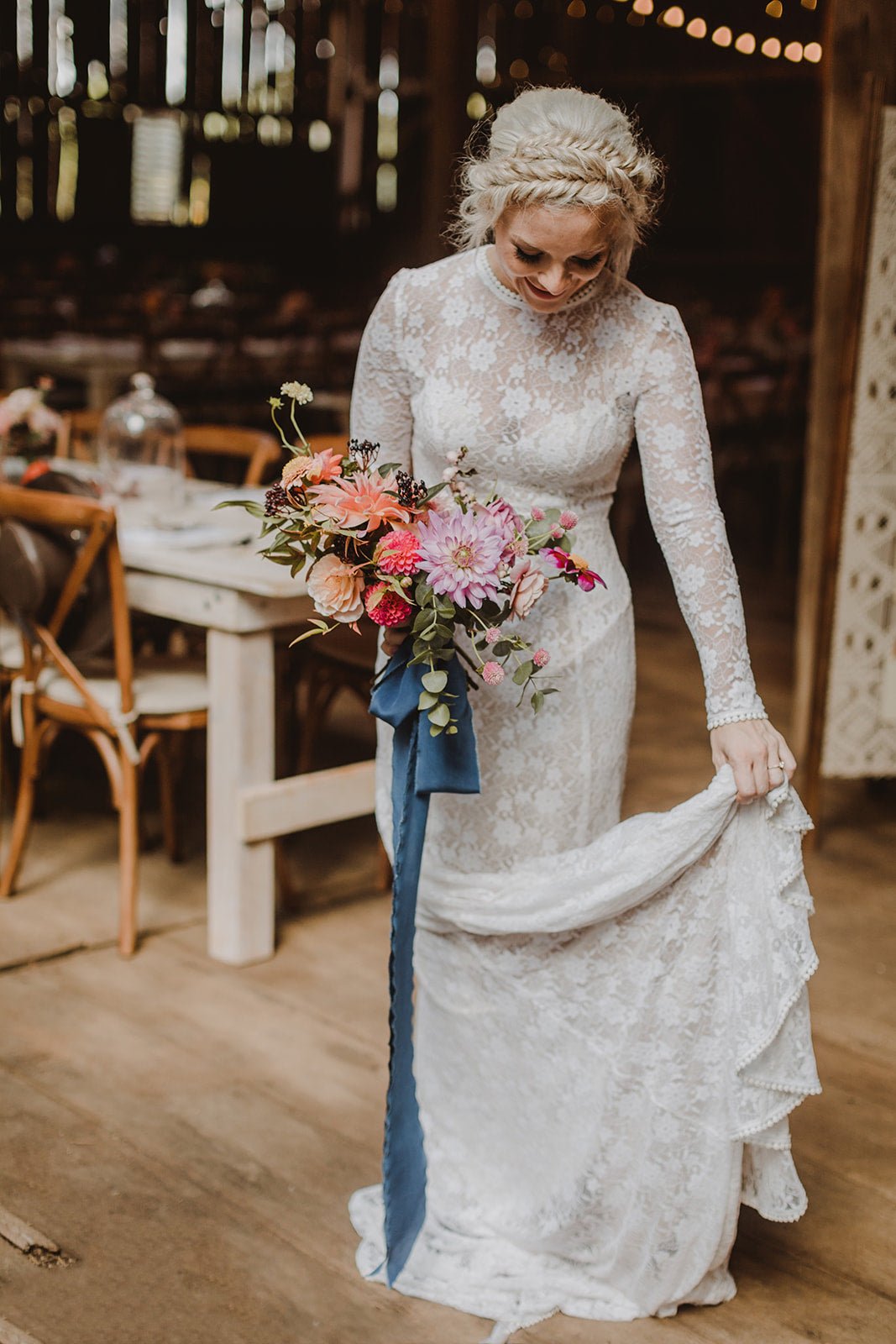 Adding something blue to your wedding
How to incorporate Pantone Color of The Year 2020 "Classic Blue" and the tradition of Something borrowed, something blue into you wedding day.
"Something old, something new, something borrowed, something blue."
How to include Pantone Color of the Year Classic Blue in Your Wedding
How Pantone describes Classic Blue
Pantone describes their color of the year "Classic Blue" as, "a self assured blue hue elegant in its simplicity. Emblematic of heritage by at the same time highly contemporary."
I love this color choice and description for so many reasons. Let's start with the description. Who doesn't want themselves or their wedding to be described as: elegant, self assured, and contemporary, yet still timeless? I know that I would.
Let's imagine it for a minute. You want your wedding to be beautiful, to be a true reflection of you and your partner as you begin this journey of married life, right? You have probably thought about wedding traditions, either in general, or personal family traditions, and have probably decided which you want to make a part of your day. And lastly, you want your wedding to be a reflection of the time in which you got married. I know, we have all looked back at 80's weddings and laughed at the HUGE puffy shoulders on the dresses, but we have also looked at our grandmother's, or great-grandmother's dresses that are in true movie star style. But the special thing about these photos is that they are a peek into the time that our friends and family got married, their style and what was important to them on their day.
Something Borrowed, Something Blue
I love traditions. Not that I feel bound by traditions, going your own way is also wonderful too. But, I like to pick traditions and the tradition of Something Borrowed, Something Blue was one that I chose for my wedding.
So where did this tradition come from?
According to The Knot:
It derives from the Old English rhyme, "Something Olde, Something New, Something Borrowed, Something Blue, A Sixpence in your Shoe"—which names the four good-luck objects (plus a sixpence to bring prosperity)a bride should include somewhere in her wedding outfit or carry with her on her wedding day.
Ways to incorporated this tradition into your wedding
Over the years that I have been in the wedding industry, I have come across a number of ways to incorporate this tradition into weddings.
Of course, my favorite it to include blue ribbon on your bouquet. Above you can see examples of both a classic blue/navy ribbon and lighter blue ribbons on wedding bouquets. If you want to incorporate something blue in this way, definitely discuss it with your florist. They can make sure that their designs go well with your chosen ribbon color, or even help you pick a shade of blue based on the flowers that they will be using. You will also want to talk with them about tying the ribbon onto the bouquet. Things to consider are: who will tie it on and when (you want to keep your ribbon dry, so I would suggest your florist or wedding planner dry off the stems, tie on the ribbon and then hand it to you just prior to walking down the aisle), what shade is right, how you want it tied (bow, tails, wrap) and how far down you want the tails of the ribbon to drape.
Some of my other favorite traditions include tying a locket into your ribbon on the bouquet. This is such a lovely way to honor a lost loved one in your ceremony. Or as seen above, adding a handkerchief to the ribbon wrapped on your bouquet. This could double as adding something old and/or something borrowed, while the ribbon can be something new and something blue.

Other ways to include blue in your wedding
If you aren't up for blue ribbon on your florals, here are a few other ideas. Blue runners in a variety of fabrics can set a lovely tone for your head table. Shown here is one of my naturally dyed blue velvet runners
Blue suits are always a good idea.
Or blue ribbon for your details shots
If you are looking for even more blue inspo, check out this post on Oh The Heart.